Climate emergency: act today to preserve tomorrow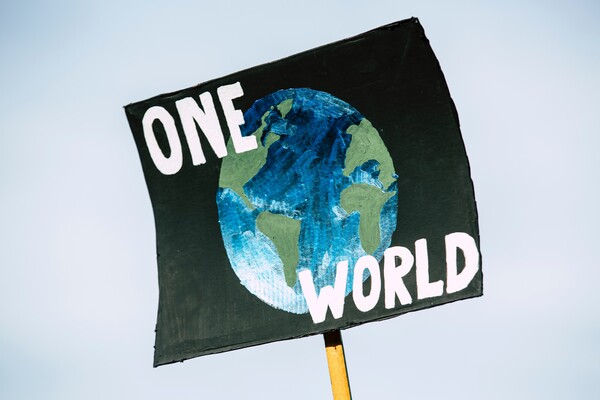 The frequency, intensity and impacts of climate-related natural disasters are increasing on all continents. 2022 was an "out of the ordinary" year in terms of record heat. IPCC reports are sounding the alarm. And the COPs are following each other.

In this context, where governments are called upon to make and respect commitments, where citizens and NGOs are mobilized, where all of our behaviors must be reexamined, in this context, the role of scientists, researchers and teachers is essential.
Gustave Eiffel University is at the heart of these issues, holding high the banner of sustainable development and social responsibility. With all of our components, we think and act for the climate at the national and international levels: through our publications, through the solutions we develop and transfer to the socio-economic world, through our approach to supporting public policies (such as the expert review of the IPCC's work) and through the animation of scientific communities on sustainable cities, infrastructures and mobility.
Much remains to be discovered in this field in order to make progress, but solutions already exist, at varying degrees of maturity.
Our research in this area is based on two objectives: mitigation and adaptation. Because while our efforts to combat greenhouse gas emissions are necessary and alternatives must be found and developed, we cannot deny that the consequences of global warming are already affecting populations and that adaptation solutions are imperative.
"Adapting" does not mean giving up on mitigation.
Similarly, because greenhouse gas emissions come from multiple sectors (energy, agriculture, transport, digital, building, etc.), managing the climate emergency involves making a success of several transitions together: ecological, digital, energy, food, mobility, etc., with their implications, in particular, on the planning of cities and territories.
This implies the need to pluralize reflection, research and training on the diversity of possible paths and to analyze them in a systemic way by crossing disciplines.
We do not carry out this work alone, disconnected from reality, locked up in our laboratories or classrooms. We fully integrate this work into the problems of the territories. Indeed, territories have particular problems depending on the socio-economic, cultural, historical contexts or even on the governance methods in place. It is therefore important to be able to understand these specificities in order to propose appropriate responses.
Finally, we will not overcome these current crises without the younger generations, who are perhaps the most committed of all. This is clearly a challenge for training organizations such as ours: that young graduates, and also professionals in lifelong learning, are able to take a scientific, social and human look at the ways of adapting to and mitigating climate change, by becoming aware of the strong links between health policies, protection of biodiversity and human life, air quality, social justice and resilience.
Throughout the next few days, you will discover on our different communication channels actors of our university engaged in the resolution of these crises, research projects and innovative training in this field, unique scientific equipment..... Don't miss them!

- Gilles Roussel, President of Gustave Eiffel University