Our scientific platforms
Designing and manufacturing microsensors? Experimenting with new urban mobility technology? Assessing the performance of urban design and materials?
Université Gustave Eiffel has a wide range of scientific facilities, also called platforms, which allow it to develop top-level research and expertise. Some of them are rated as « remarkable facilities ».
These facilities house rare equipment allowing the university to conduct original research, experiments and/or tests. Among other things, this equipment is linked with abundant scientific output (theses, publications, research reports, etc.), is essential for research structures to allow them to achieve their priority scientific goals, brings together players through the creation of major partnerships and networks for the university and reinforces training programmes through practice.
These platforms centralise projects, skills and resources and offer cutting-edge resources to students, researchers, local authorities, public authorities and companies including start-ups, SMEs and large groups. They promote collaboration and allow original research, experimentation and/or tests to be carried out in the following areas :
Infrastructure and materials
Transport infrastructure and security
The environment and territories
Components and systems
Mobilities and simulation
Driving simulation
Their aims include research, experimentation, innovation and knowledge transfer.
Below is a selection of our platforms located on our different campuses.

Located on the Nantes campus, the geotechnical centrifuge is one of the most frequently used in the world. With its earthquake simulator and on-board remote-control robot, it makes it possible to study, using a scale model, the behaviour of geotechnical structures such as foundations, offshore anchors, embankments and retaining structures. It is the only facility of its kind for geotechnical applications in France and is one of the largest centrifuges in the world. It leads to regular international exchanges with colleagues abroad and fruitful international collaborations.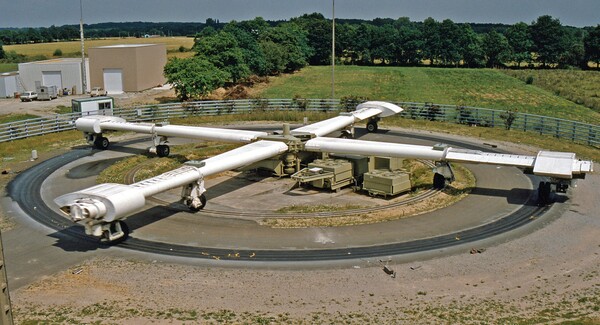 Studying the accelerated behaviour of pavements under heavy traffic: this is the role of the fatigue test machine in Nantes. It is composed of a central turret and four arms to which rolling loads can be attached at the end and can be used for many applications: evaluating innovative materials and structures, assessing construction or maintenance methods, studying the behaviour and design of road elements, testing equipment for assessing and monitoring pavements, etc. As one of the largest of its type in the world, the fatigue test machine helps forge many partnerships with road construction companies, design offices, urban material and pavement manufacturers, etc.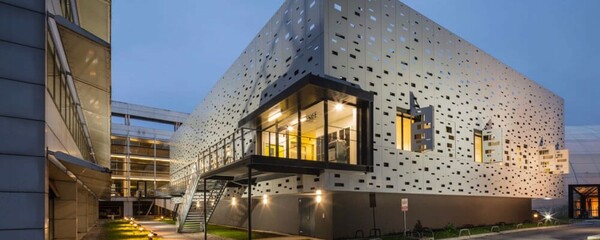 Located in a technological facility dedicated to micro- and nanotechnology, the clean rooms house over 120 pieces of equipment in 650 m² and cover all the manufacturing stages of micro objects and microsensors: thin film deposition, oxidation, photolithography, plasma and wet etching, chemical cleaning, electrolytic deposition, etc. They offer fertile ground for cutting-edge technological innovations and provide a range of services for laboratories and companies including prototyping, small-series manufacturing and assistance with design and technology transfer. They are of interest to actors in a variety of sectors including biomedical, aeronautics, communications, connected objects, the environment and sustainable cities.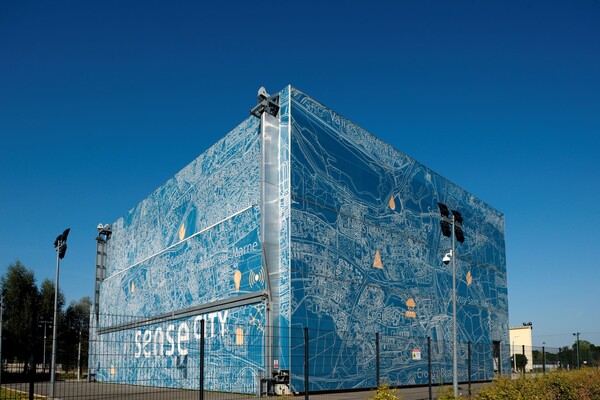 Sense-City allows realistic demonstrations of urban innovations in a mobile climate chamber that can cover two mini cities of 400 m² each. The equipment makes it possible to programme specific weather conditions for given periods of time. Whether carried out in real instrumented conditions (in the open air) or in controlled conditions, the experiments conducted in the two miniature cities, which are fitted with a dense network of sensors, are used to study the performance of urban developments and materials, monitor future cities or study atmospheric, water or soil pollution. Sense-City also contributes to the design and improvement of microsensors and nanosensors.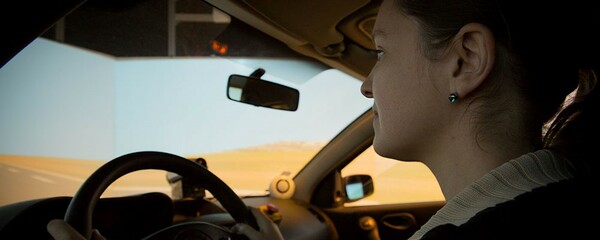 Immersive travel simulators
By immersing participants in virtual environments, immersive travel simulators make it possible to study the behaviour of motorists, cyclists and pedestrians in controlled conditions. The work carried out in a simulator is complementary to that conducted on test tracks and in real situations and allows hypothetical situations to be studied in complete safety.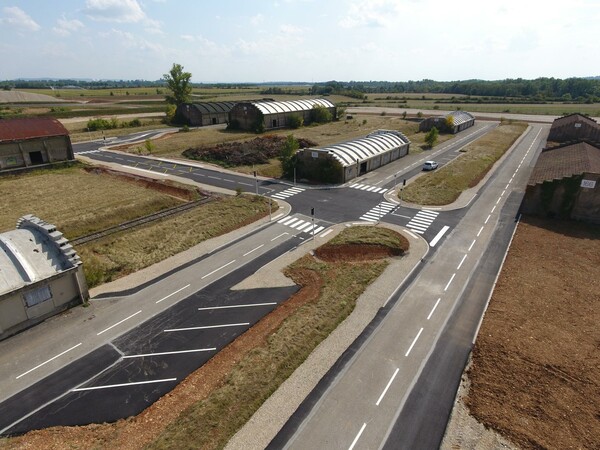 Located in the Ain plain, about 50km from Lyon, the Transpolis platform is dedicated to transport experimentation. It offers researchers and industrialists a full-scale laboratory city dedicated to urban mobility. With motorways, ring roads, country roads, modular junctions, traffic lights and crash test areas, Transpolis has a wide range of equipment and infrastructures interconnected by 320km of optical fibres. It is unique in Europe and offers new tools and resources for testing new technologies or uses in real, secure and controlled conditions.